Types of Foundations in Oklahoma
There are three structural components of your foundation that work together to transfer the weight of the house onto the ground. These include your concrete slab, foundation walls, and a concrete footing. Since concrete isn't flexible, steel reinforcing bars are installed to prevent ground shifting and movement.
Foundations can be built with various materials such as stone, brick, block, and treated wood, but the most common material is concrete. Foundation walls are made of a poured concrete footing system or concrete blocks. Concrete is an inexpensive and quick foundation option for new homes, which is why it is widely used.
What types of foundations are in Oklahoma? Here are the three most common types of foundations:
Basement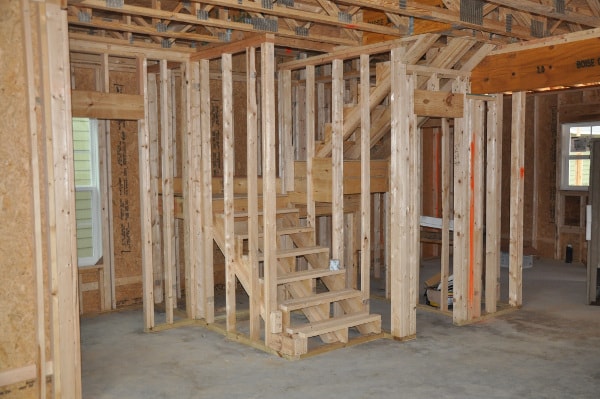 A full basement foundation has footings installed below the frost line. Basements are common in the Northern and Eastern states of the US. They consist of footings placed below the frost line with 8' high walls. Many homeowners convert their basements into finished basements and use them as recreational rooms, living areas, storage areas or entertainment rooms. One of the biggest issues in basement foundations is water entry, which comes with problems such as
Mold and mildew growth
Heavy condensation
Musty odors
High levels of moisture and humidity
If you notice wall or floor cracks, they may be caused by soil conditions and water-related issues. Contact our experts for foundation repair solutions. Be aware of angled, stair step and vertical cracks. These types of cracks pose a serious threat to the over all structure of your home. Our experts also repair bowing or leaning walls caused by settlement.
Crawl Space
Crawl space foundations are raised foundations with at least 2' of room between the ground and floor frame. Crawl spaces are built above the ground with at least 2' of space under the home. A crawl space consists of stem walls on the perimeters, a girder system and floor joists. Issues in crawlspaces are often caused by poor drainage, foundation problems, or soil-related moisture issues. Some of the most common of these issues in crawlspace foundations include:
Sagging beams
Settling columns
Damaged floor joists
Pest or insect entry
Damp or wet crawlspaces
These conditions can compromise the soil around your crawlspace, causing settlement and movement. Our team of experts can inspect your crawlspace and locate the source of your problems. We offer crawl space encapsulation to guard your home against wood rot, moisture, insect infestations and structural damage.
Slab-on-Grade
Slab-on-grade foundations are poured concrete onto the ground. They are common in high water table regions. Slab foundations are extremely common in the South because of the high water tables and warm climate. Footing is inserted around the edges of the slab. Gravel and wire mesh are placed across the slab area to prevent poor drainage. Concrete is poured at grade level to support the weight of the home and prevent cracking. Slab foundations often suffer from uneven settlement or other issues related to soil movement. Some of the most common issues to occur in slab foundations include:
Slab cracks and leaks
Sloping or uneven floors
Settlement or sinking
Heaving or shifting
However, homes built on slabs encounter less flooding. Also, they are great for senior citizens because they don't have steps to climb because the home sits on ground level. Problems such as those listed above can be repaired with our foundation lifting and leveling techniques.
Whichever kind of foundation you have, we provide the necessary solutions to fix issue and keep it stable and healthy. Call Pierman Foundation Repair Services for all of your foundation repair, crawlspace repair, and waterproofing needs.