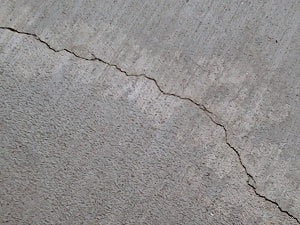 Most homeowners procrastinate especially when it comes to home maintenance and daily chores around the home. However, most tasks are necessary to ensure a safe, habitable living area. No one ever imagines paying for foundation repair services. But when it comes to having a securely structured home, don't wait to make repairs. It could cost you thousands and create more damage to the overall structure of your home. If you notice foundation cracks, contact the professionals at FRS right away. We'll examine your foundation and look for other signs of settlement. Delaying foundation repairs will affect the overall structure, floors, walls and roof of your home. FRS is the number one foundation repair specialists in Oklahoma.
If you suspect foundation issues, look for the common warning signs of foundation failure. Some signs include:
Drywall cracks
Separating walls
Uneven or sloped floors
Sticking doors and windows
Cracks in brick
Ceiling cracks
Bowing, leaning walls
Crumbling, flaking or chipping foundations
Leaning, tilting chimney
Wall cracks
Settling and sinking foundation
The Consequences of Delaying Foundation Repairs in AR and OK Including in Muskogee, OK
In most situations, the soil underneath the foundation is the main problem. The soil in Oklahoma mainly consists of clay which swells when saturated with water. Homes may encounter soil erosion and compaction if they don't have a water management system in place. To prevent accumulating water around the foundation, gutters should be free of leaves and debris. Make sure trees aren't planted too close to the foundation to prevent settlement underneath the foundation. Proper downspout extensions should be installed to keep water away from foundation. Also, plumbing leaks should be repaired to prevent soil erosion. During drought- like conditions, the saturated soil shrinks, creating cracks in the foundation walls.
So when it comes to maintaining a healthy, solid home, foundation repairs should be repaired immediately. Here are the consequences that many homeowners will face if repairs are delayed:
Sinking or dropping foundation
More piers are used for repairs which will increase the cost of the job
Decreases the resale value of the home
Cracks get worse
Continual movement of the foundation
Increases stress against the foundation, roofing and walls
Gaps and spaces between the ceiling and wall get larger
Increases basement floods
Creates water leaks and seepages
Foundation settlement gets worse
Don't wait to make foundation repairs. Contact FRS today so we can install the latest products made from Earth Contact Products (ECP). ECP is the leading manufacturer of underpinning, so you're getting quality materials and products with professional service. Our products include steel piers, helical piers, helical tieback anchors, hydraulic lift slab piers, new construction piers and plate anchors. They are designed to restore and stabilize your home. Many repairs are completed in just one day.
Foundation repair will increase the value and structural integrity of your home. Contact FRS today so we can give you professional foundation repair in Muskogee, Oklahoma and surrounding areas. We offer free estimates!