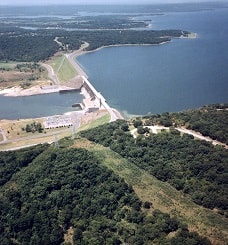 Eufaula, Oklahoma is a city that experiences an average high temperature of 94 degrees in the summer months and an average low temperature of 29 degrees in the winter months. Average annual precipitation is 45. 95 inches, which is a relatively high average. With this much rain Eufaula, Oklahoma is likely to experience issues when it comes to foundation failure. Moisture, such as rain water, can lead to structural problems such as:
Ceiling cracks
Sticking doors or windows
Sloped or uneven floors
Wall cracks
Bowing or leaning walls
Crumbling foundation
Wet basement
If you notice these problems in and around your home you will definitely want to call us here at Foundation Repair Services. We are a team of experienced professionals that specializes in foundation repair and waterproofing. We have the tools and knowledge to give you the best possible waterproofing and foundation repairs. If you experience these problems and wonder how they may have effected your home, there are a variety of factors that can lead to foundation failure, including:
Erosion: Excess water can also lead to erosion, which washes away soil beneath and around the home to form voids and spaces; these voids can't support your home's foundation, and it begins to settle as a result.
Soil shrinkage: The shrinking of soil due to dry, drought-like conditions can also cause foundation sinking and void formation, as the soil moves and shifts to create spaces.
Poor soil compaction: If the soil beneath your home was poorly compacted at the time it was built, it will settle over time on its own, taking the foundation of your home with it.
Hydrostatic pressure: If the soil around your home absorbs a large amount of water due to severe rain, the hydrostatic pressure in the soil will increase, causing the foundation to shift or crack.
If your home's foundation begins to settle, we provide underpinning services with steel push piers or helical piers, depending on your specific situation, which we can install in order to anchor your home into load bearing soil to support the structure. It will also stabilize and lift the foundation. Some other common problems such as shifting or cracking foundations may require helical tiebacks to pull the foundation back into place. This will help to repair bowing or leaning foundation walls, another common foundation failure problem. We also offer polyjacking services to fill voids beneath your home's foundation, which will lift and stabilize the structure as well.
Waterproofing and Drainage in Eufaula, OK and Mukogee, OK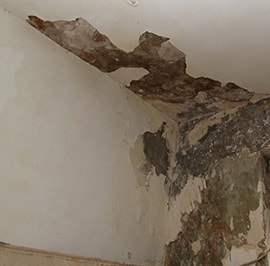 Along with our foundation repair options we also offer waterproofing solutions. If water is allowed to seep into your crawlspace or basement, it could cause some serious issues with your foundation, such as:
Mold or mildew growth
Flooding or pooling
Condensation
Water stains
High humidity
Water damage
Crumbling foundation
Using Foundation Repair Services' drainage methods, we can reduce or eliminate these problems from your foundation. All of these problems can be fixed with our top notch drainage, encapsulation, or waterproofing solutions. We offer exterior and surface drainage systems to protect your home's foundation from water pooling and seepage. These drainage systems will work together to reduce both water pooling in your yard and around your home and the amount of groundwater around your home's foundation. We also offer crawlspace encapsulation which will seal out water and mold completely. The process involves installing a waterproof barrier that protects your crawlspace from any and all outside water damage.
For all your foundation repair and basement waterproofing needs in the Oklahoma and Arkansas, make sure to call us here at Foundation Repair Services. Contact us today for more information on our services or our service area.