When it comes to keeping your home in good condition, one of the most important things you can do is ensure that it is well-protected from water-related damage. With the right waterproofing solution, homes in Arkansas and Oklahoma will be much less likely to develop water damage or many different kinds of foundation issues.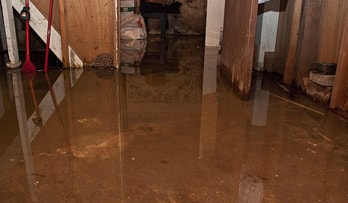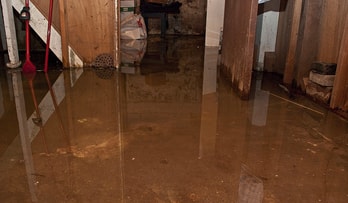 There are a lot of reasons that you may want to consider waterproofing your home.
If you already have excess water in your home, you definitely need to invest in some kind of foundation waterproofing. The right waterproofing solution, like exterior waterproofing or surface waterproofing, can help prevent water from entering your home in the first place and other solutions, like sump pumps, can remove water that finds its way inside.
Water Problem Prevention
If you don't already have water in your home but you don't have a waterproofing system, now is the time to be proactive. Getting surface drainage or an exterior waterproofing system installed will keep water outside and having an interior waterproofing system and sump pump will ensure you are prepared for any potential emergencies. Don't let water damage your home and foundation!
If you've noticed mold or mildew growing in your home, you might have a moisture problem. Keep away troublesome mold by investing in crawlspace encapsulation to seal the area under your home and prevent moisture from getting inside and leading to mold growth.
Musty odors or unusually high humidity levels can also be a sign that you are in need of some sort of waterproofing for your Arkansas home. If you don't already have mold, these factors can lead to mold and mildew growth fast. Get your home examined by a professional to find the best encapsulation or waterproofing solution for you.
Keep Your Family Healthy
Because water can cause issues like mold and mildew, properly waterproofing your home can help keep your family safe and healthy. Even if any mold growth in your home only occurs in your crawlspace, it can affect the air throughout your home since much of the air you breathe in the main levels of your home comes from the crawlspace. Keep allergies and respiratory issues at bay with proper waterproofing services.
Prevent Foundation Damage
Water problems in your home can also lead to foundation damage. If you see a leak or notice high moisture levels in your home, get it looked at right away. Water that is left to pool in your home can seep into the porous concrete that makes up your foundation and weaken it, leading to crumbling, cracks, and even foundation movement.
No matter what your reason, get your Arkansas home looked at by a waterproofing expert right away. Foundation Repair Services of Oklahoma's service area includes several cities in both Oklahoma and Arkansas. Call today to get started on a free quote.