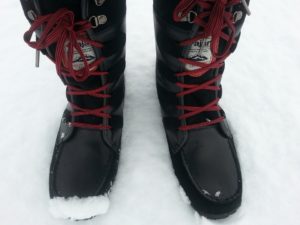 The way the weather has been the last few years, it's hard to guess what will happen this winter. It's a good idea to make sure your concrete is ready for whatever Mother Nature may bring. When the seasons change, temperatures can change a lot over a short period of time. This temperature fluctuation can damage your driveway, sidewalk, or other concrete surfaces.  Water that enters cracks then freezes can expand, causing the cracks to deepen and widen. You may not notice the damage until the spring, but the damage can occur throughout the winter months.
Repairing or replacing a concrete surface can be disruptive and expensive. Here are some tips from Pierman Foundation Repair Services to help keep your concrete surfaces in good condition.
Be Proactive to Protect Your Concrete
There is time to prepare your concrete before the temperatures fall below freezing and there may be even more time, it there has been a dry spell. Freezing temps alone won't harm your concrete, but when those temperatures are combined with rain or snow, then you can have a problem.
Check your driveway for any cracks. If you find cracks, let us help you repair your surface before the cold weather sets in. If you don't do anything about the cracks or gaps, you may have a seriously damaged slab come springtime. We can help keep your concrete slab strong and stable in Oklahoma.
Put the Salt Away
If you do have an icy path or driveway, you may be thinking about putting some salt down. Let us stop you before you do that. You might save a dollar or two on a bag of salt over an alternative, but that savings could cost you hundreds or thousands in concrete repair sometime in the future. We recommend a calcium-based ice melt or even kitty litter. Kitty litter will give you traction, but not melt the ice. However, the litter is usually made of clay, so it will dissolve eventually causing no harm to your concrete.
Keep Your Concrete Clear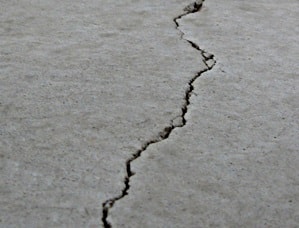 Before the winter weather hits, make sure your driveway, patio, and other concrete surfaces are clear of leaves, sticks, and other debris or trash. If the frozen precipitation lands on detritus, it can cause more damage to the concrete surface. Sweep or powerwash your driveway before the bad weather hits.
Use the Right Tools
Although this part of the country doesn't get much snow, you may find yourself having to shovel to clear your driveway or sidewalk. Make sure you have a good shovel (or even a snowthrower). A good snowblower is easier on the concrete than other snow removal methods, but we really don't get enough snow for most people to invest in one. If you do have to shovel, check to see if it is chipped or bent. If the shovel were to get caught in a crack or gap, it could damage the concrete and also cause injury to you.
Let the Water Flow
One of the most important things to consider any time of year, and not just in the winter, is the drainage around your property. If the rain or melted snow doesn't drain off the slab, it can puddle and sink into any cracks and freeze. Make sure you have downspouts draining correctly and gutters that are clear of debris. If your slab is sunken or uneven, the water may not drain properly. Make sure your slab is leveled correctly.
Pierman Foundation Repair Services knows that a little bit of prevention can go a long way to keeping your concrete surface in great condition. Contact us to learn about all that we can do to help you with damaged concrete in the Oklahoma area.