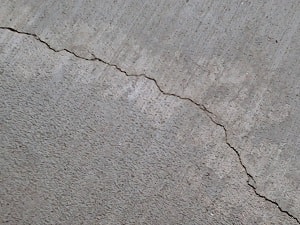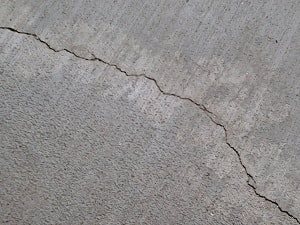 In need of concrete repair? Foundation Repair Services has you covered. Polyjacking, also known as mudjacking or slabjacking, is one of the most effective repair solutions for foundation repair and concrete leveling. Due to the dense, clay soil in Arkansas and Oklahoma, homes can be affected by the shifting and movement of soil. The natural compaction beneath your slab can also form voids and create cause settlement.
Where Does Foundation Repair Services Perform Concrete Repair?
Foundation Repair Services offers an efficient and affordable method for settled foundations and cracked concrete slabs in Oklahoma and Arkansas. Some of the locations we serve include Broken Arrow, OK, Tulsa, OK, and Fort Smith, AR.
Polyjacking can be used on any concrete area of your home including:
Concrete Slab Foundations
Patios & Porches
Garage Floors
Sidewalks
Driveways
Retaining Walls
Polyjacking is becoming more and more popular for concrete repair in Broken Arrow, OK, Tulsa, OK, and Fort Smith, AR.  Polyjacking offers many benefits for your concrete needs. It can create a long-lasting solution that is both affordable and quickly implemented.
You can count on Foundation Repair Services to have the knowledge and experience needed to perform a job well done. We have established an excellent reputation and are proud of our work. Contact us today to learn more information on how Foundation Repair Services can help you.